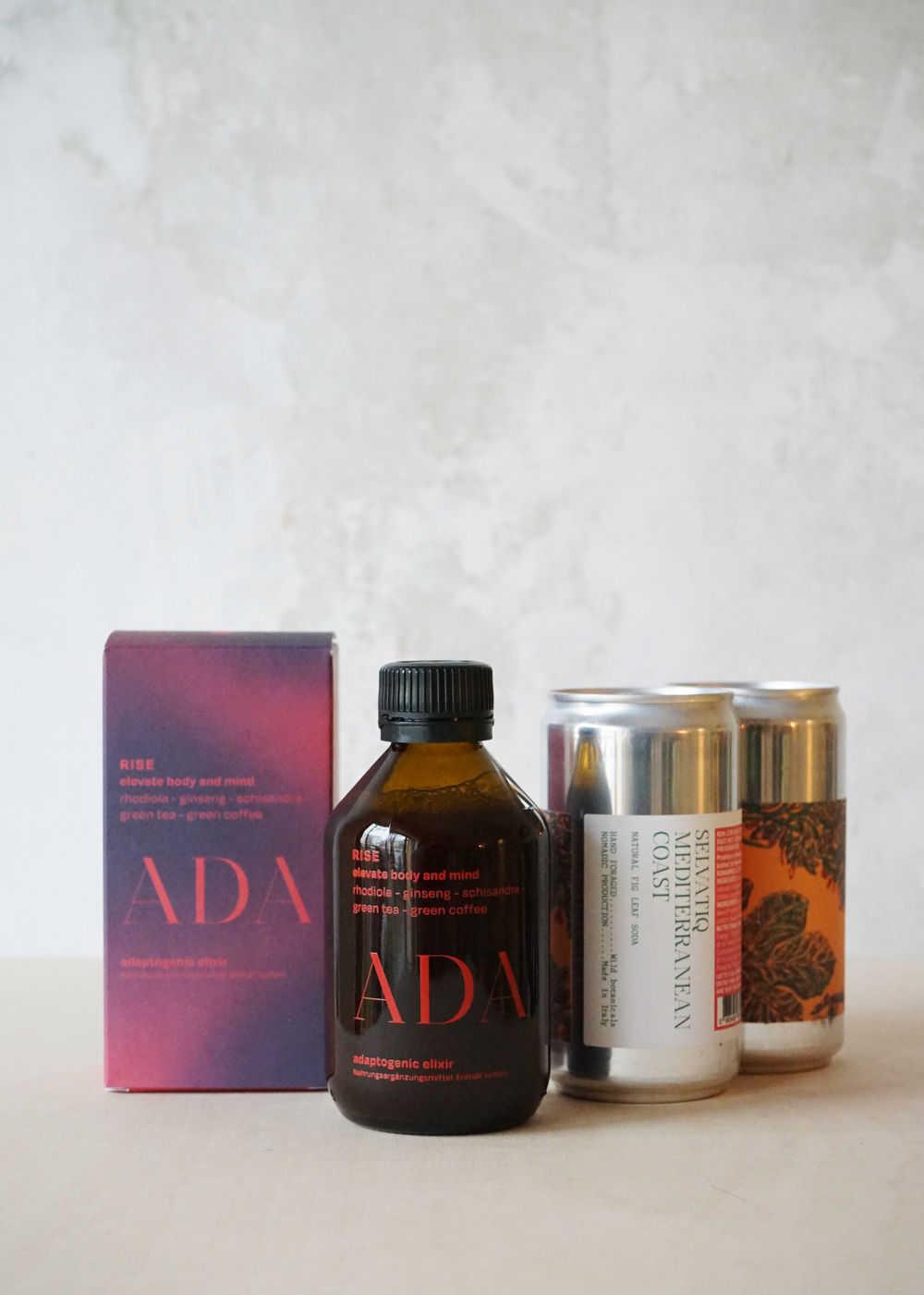 ADA Rise + Fig Leaf Soda
Stimulating breeze!
Invigorates like a fresh Mediterranean breeze: ADA Rise and the Mediterranean Coast Soda by Selvatiq from Italy. Stimulating elixir with red berries, green tea, green coffee beans, schisandra and ginseng meets subtly sweetened soda with fig leaf and lemon.
The bundle contains 1x ADA Rise (à 200ml) and 2x Selvatiq Mediterranean Coast (à 250ml).