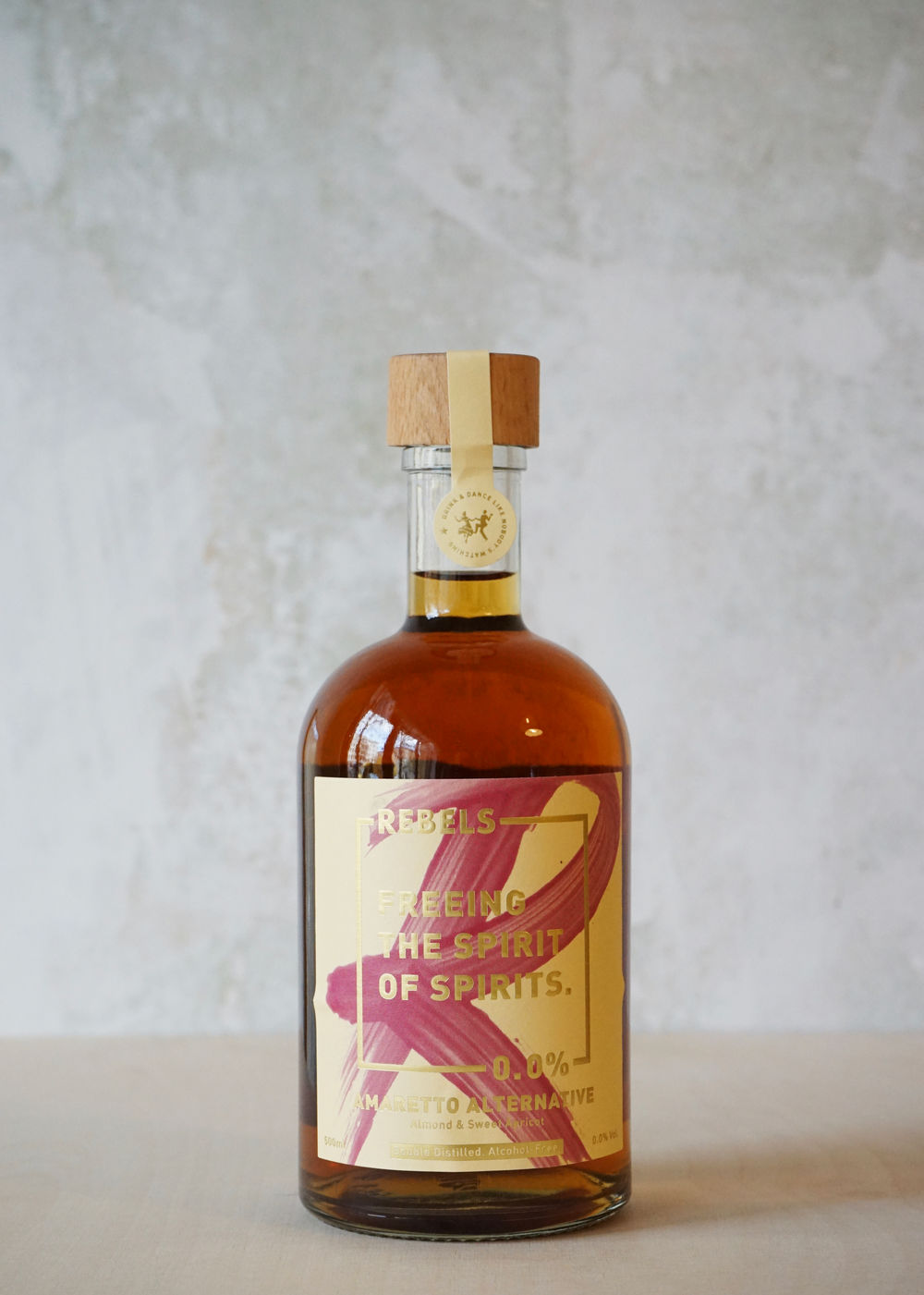 Amaretto Alternative
Aromatic. Almond. Apricot.
The non-alcoholic alternative of the world-famous liqueur with the fine nutty aroma by Rebels 0.0% convinces with intense vanilla notes and full-bodied marzipan flavor. Mix cocktail classics like the Amaretto Sour or refine your favorite desserts (hello Tiramisù!) with the Amaretto alternative from Switzerland.
Our recommendation for an after dinner drink: Amaretto & Apple with Thyme! Shake 4cl Rebels 0.0% Amaretto Alternative with a sprig of thyme, 8cl apple juice (preferably tart) and some ice, pour through a strainer into a martini glass with a large ice cube and serve with a fresh sprig of thyme. Tip: For a more impressive foam, add 0.5-1cl aquafaba before shaking.