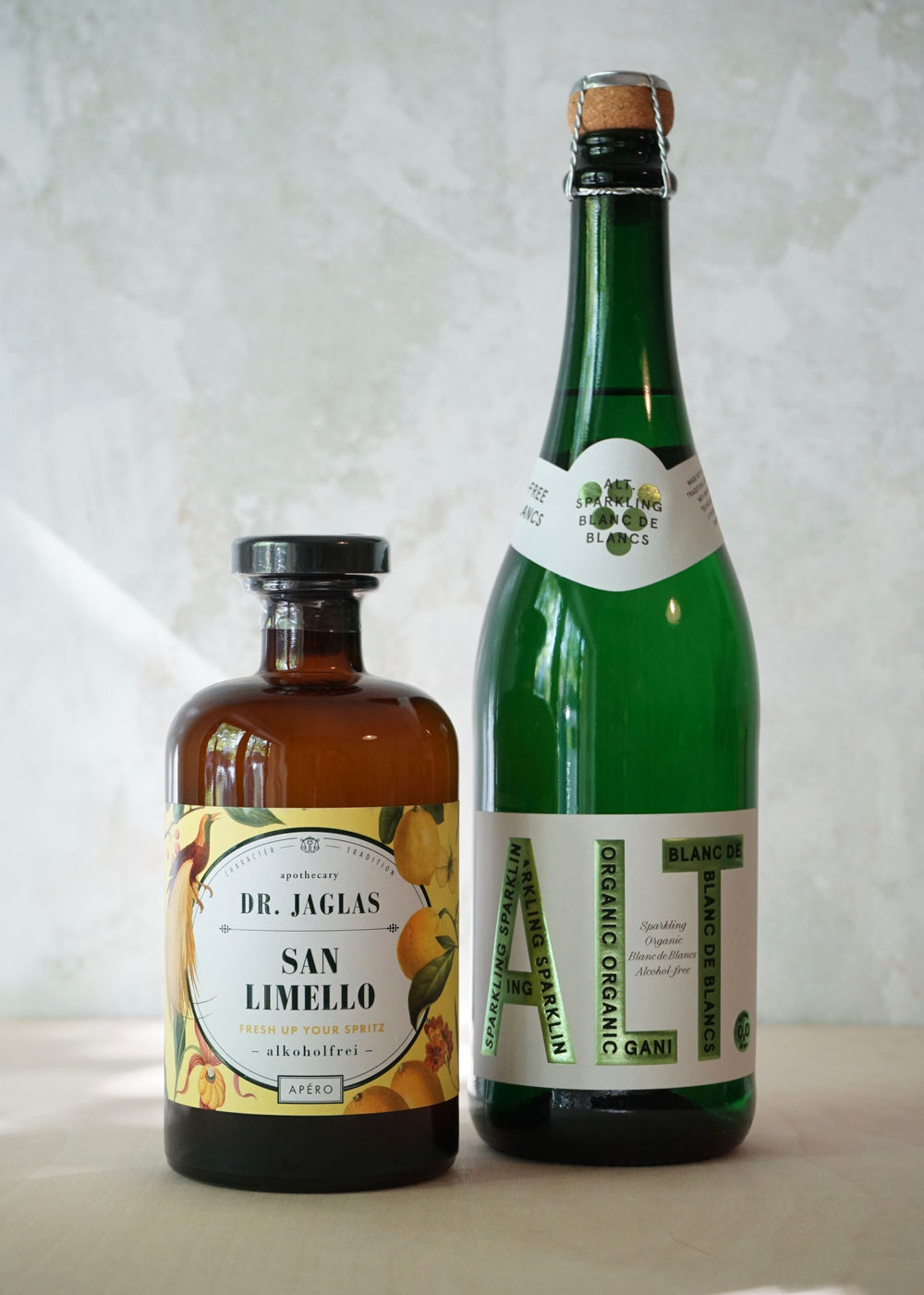 Dr. Jaglas San Limello Spritz
Lemon up your summer Spritz!
Lemony is the new Spritz! This delightful duo is definitely more than the sum of its parts, and very high in the course for the summer drink 2023.
The bundle consists of: 1x Dr. Jaglas San Limello Zarte Zitrone 1x ALT. Organic Sparkling Blanc de Blancs
Mix in a ratio of 1 part San Limello to 3 parts alcohol-free sparkling and serve on ice in a wine glass. Citrusy cheers!