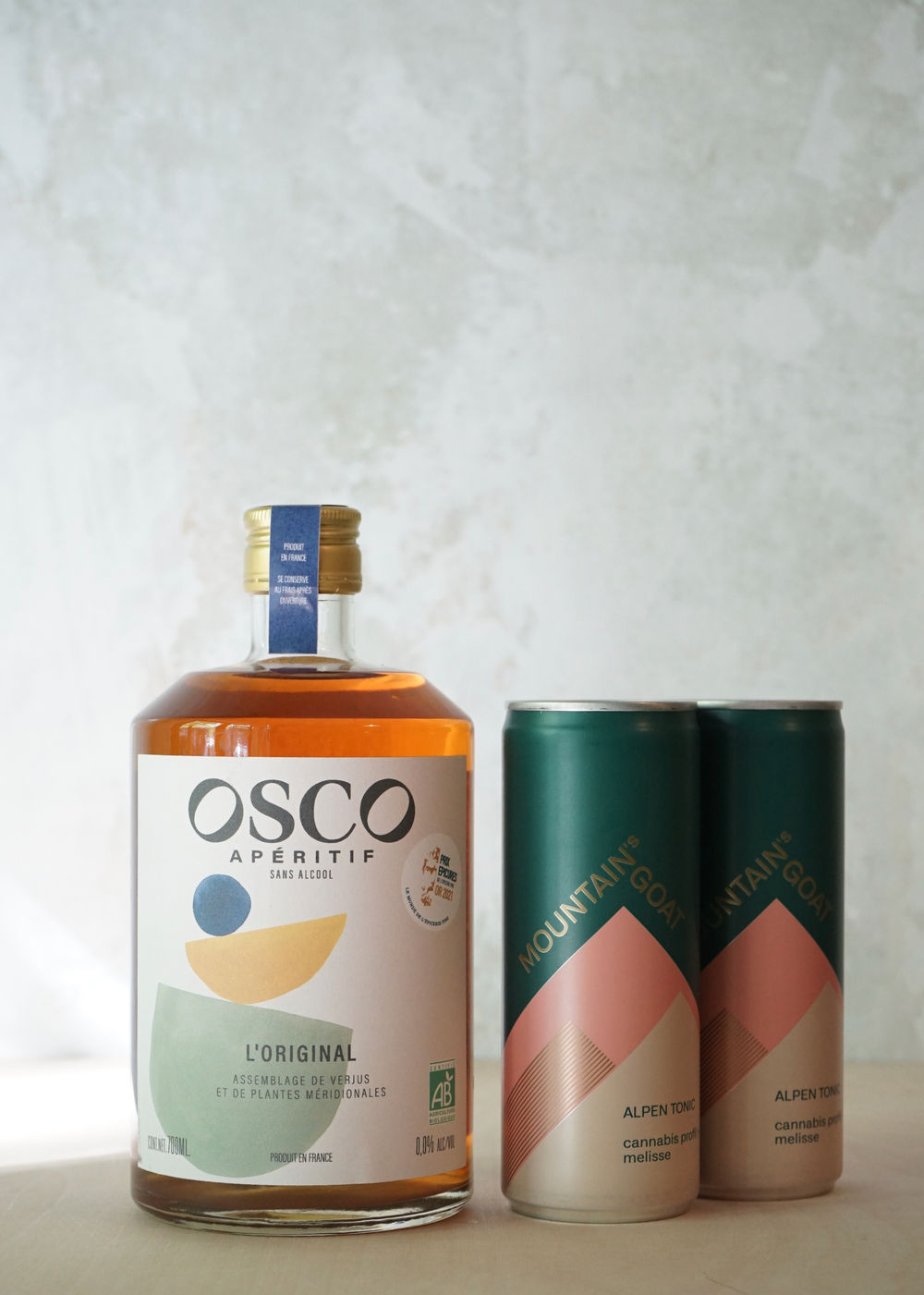 OSCO L'Original & Alpine Tonic
For bitter for worse.
An absolute favorite in the Mindful Drinking Club, the combo is now also available as a set for your home:
1x OSCO Apéritif L'Original 2x Mountain's Goat Alpen Tonic (chinine free)
Mix in a ratio of 1:4 (give or take :)) and serve on ice with a fresh sprig of rosemary. Santé!