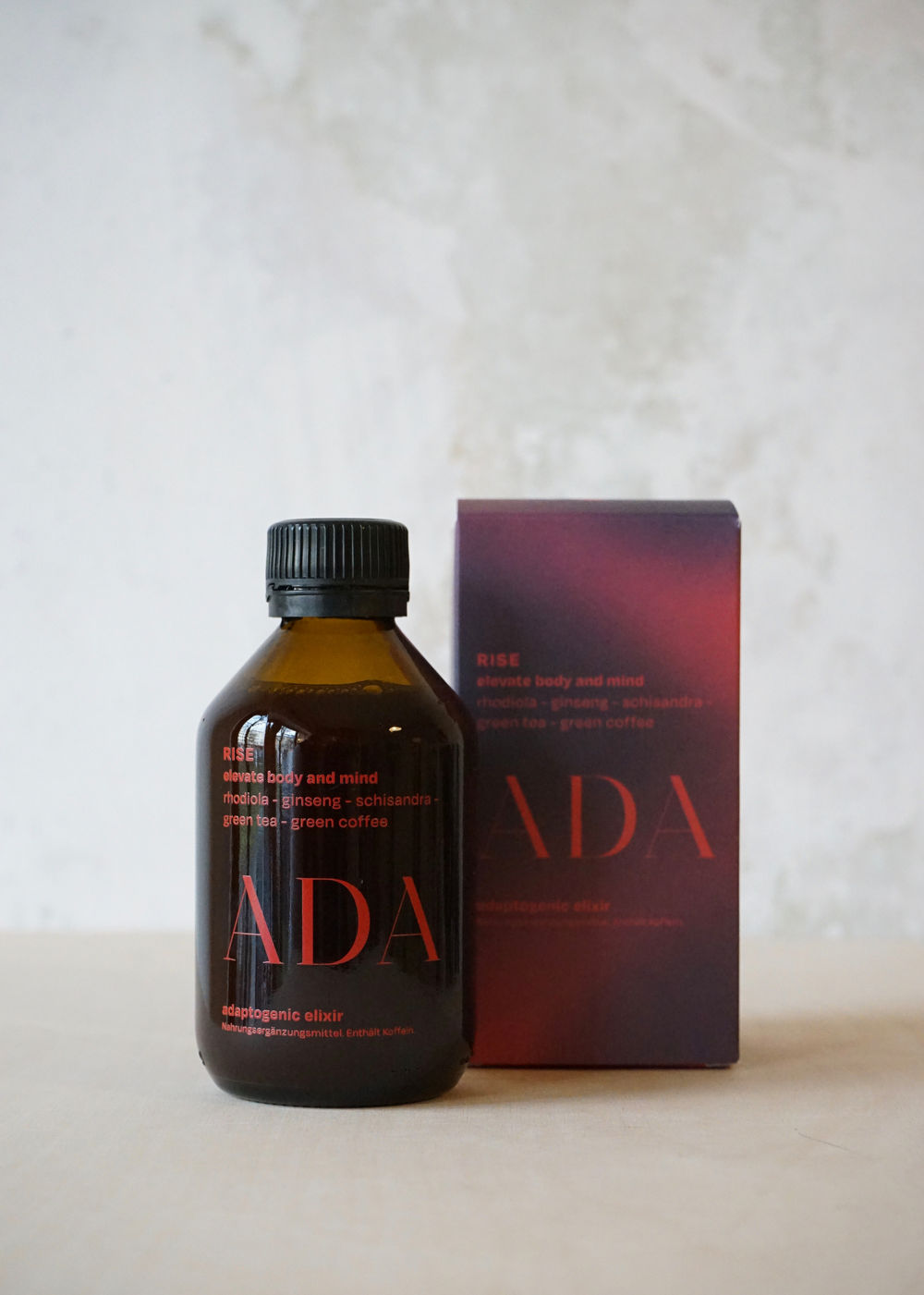 Rise - The Elevating Elixir
Invigorating and stimulating.
Rise and shine! Looking for a little boost? ADA Rise is a functional drink with hibiscus, raspberry and black elderberry, and powerful plant extracts of green tea, green coffee beans, schisandra and ginseng. Invigorating and elevating, and super tassty! Berry-like, not too sweet and with stimulating bitter notes, to be enjoyed neat or mixed with your favorite soda or tonic.
Also try our ADA Rise Bundle with the wonderfully smooth fig leaf soda Mediterranean Coast from Selvatiq!
Pre-order now for shipping from April 20!