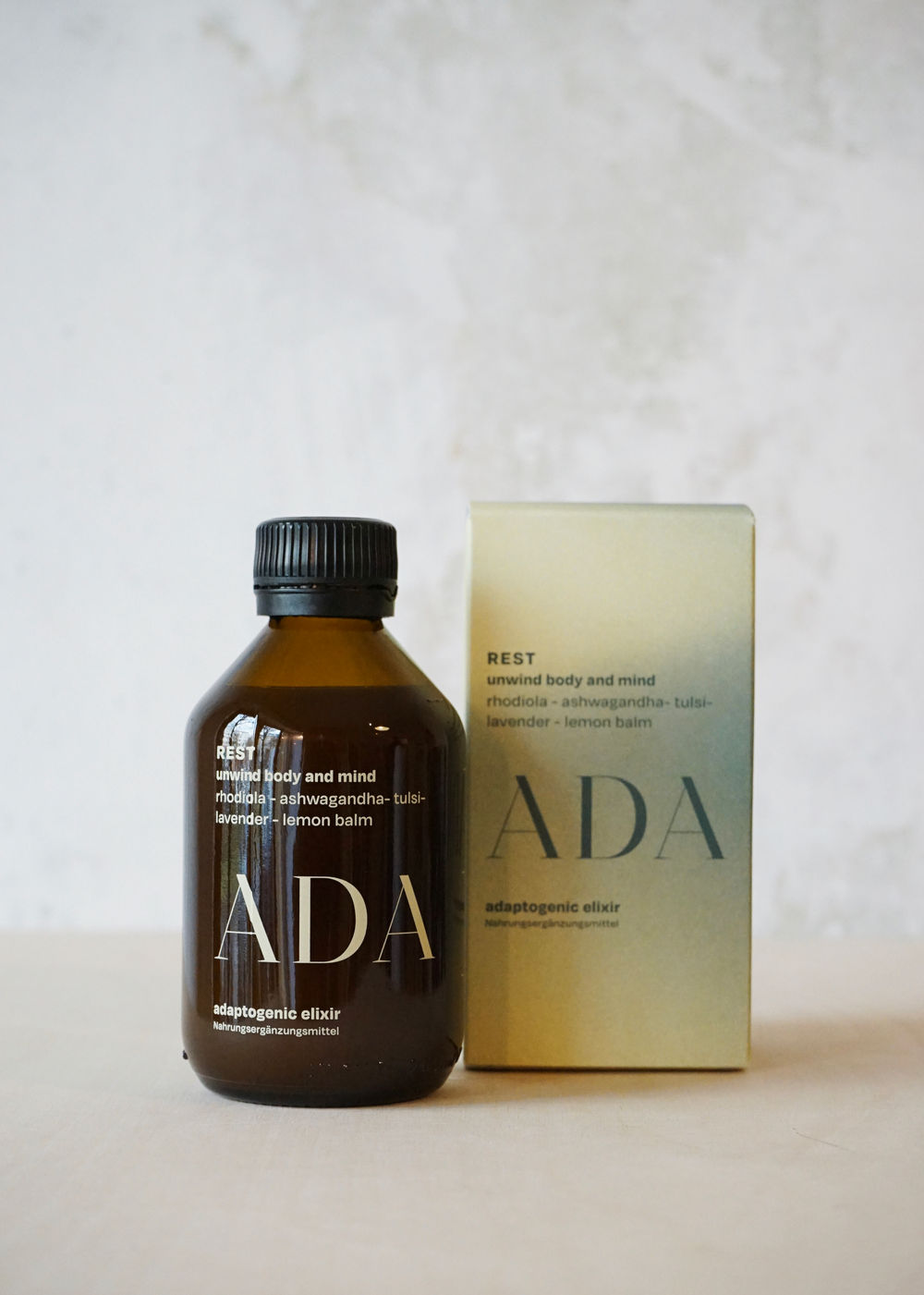 Rest - The Unwinding Elixir
Soothing and balancing.
ADA Rest is a functional drink with fruity tangerine and powerful plant extracts from tulsi herb, lemon balm, ashwaghanda and rhodiola. Calming and balancing in its composition, and wonderfully aromatic, you can enjoy ADA Rest pure or mix it into a fine drink.
One of our recommendations: mix ADA Rest with the quinine-free Alpine Tonic from Mountain's Goat.
Pre-order now for shipping from April 20!