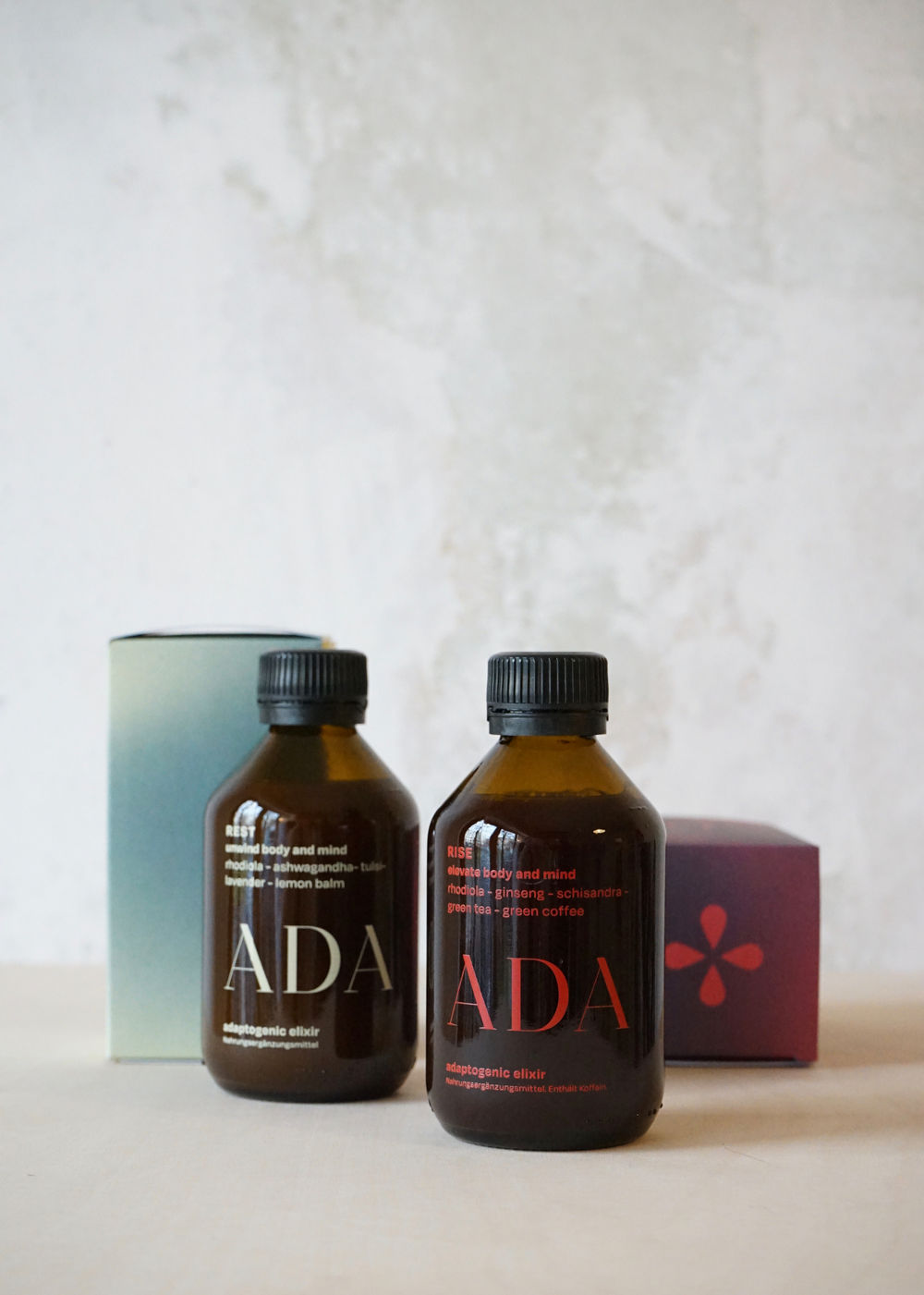 Bundle: Rise & Rest
Let yourself be revived or decelerated!
Your introduction to the delicious world of ADA's adaptogenic drinks: get going with ADA Rise and slow down with ADA Rest. Both elixirs can be enjoyed neat, but are even more fun when combined with a high-quality soda or tonic.
Our recommendations: try ADA Rise with Selvatiq's Mediterranean Coast fig leaf soda or Something & Nothing's Hibiscus & Rose, and ADA Rest with Mountain's Goat's Alpine Tonic or Something & Nothing's Yuzu Soda.
Pre-order now for shipping from April 20!